---
.........



Prayer Times
Fajr: 6:00 am
Dhuhr: 1:35 pm
Asr: 4:00 pm
Maghrib: Sunset
Ishaa: 7:45 pm
Starting Sunday March 5, 2023
Friday prayer: 1:30 pm (For 25 minutes, in English and Arabic)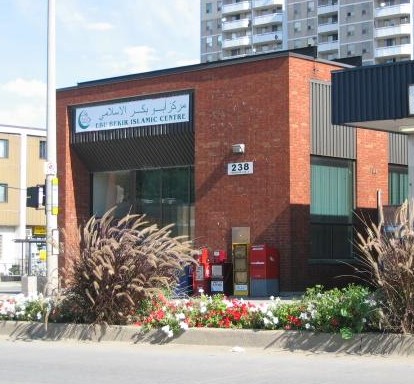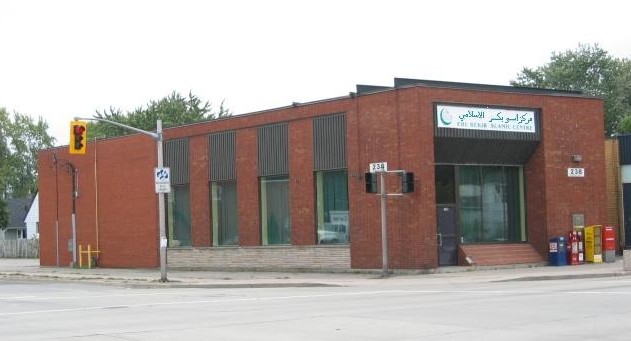 Contribution Form:
Payable To: EBU BEKIR ISLAMIC CENTRE
Name:______________________
Tel: ( _ _ _ )_ _ _ _ _ _
Address:
Amount:$________
Signature:
For Direct Deposit:
Please, Call us
To download our flyer (in pdf format: 0.45 MB) Click Here

To download our flyer in Turkish Language(pdf: 0.45 MB) Click Here



18 Al_Tawba - The mosques of God shall be visited and maintained by such as believe in God and the last day, establish regular prayers, and practise regular charity, and fear none (at all) except God. it is they who are expected to be on true guidance.
On Line Qur'an Reciter



Friday Khutba Download
1. The Time

2. Altaqwa (in Arabic)

Mosques and Islamic Centres in Hamilton, ON
Muslim Association of Hamilton:
1545 Stone Church Rd E Hamilton, ON L8W 3P8 Tel: 905-383-1526
Hamilton Downtown Mosque:
221 York Blvd, Hamilton, ON L8R 1Y6 Tel: 905 527-7371
Ibrahim Jame Mosque:
778 King Street E., Hamilton ON, L8M 1A6 Tel: 905 527-2392
Masjid Umer:
734 Rennie Street, Hamilton ON, L8H 3R2 Tel: 905 544-9016
Bosnian Islamic Centre of Hamilton:
202 Barton Street East, Stoney Creek ON, L8L 2W8 Tel: 905 662-3678
Halton Islamic Association:
4310 Fairview St. Burlington, Ontario L7L 6E8 Tel: (905) 333-9856

Jumaa(Friday) prayer starts at 1:30 PM in listed above Mosques in Hamilton
---
---